Integrated Pest Management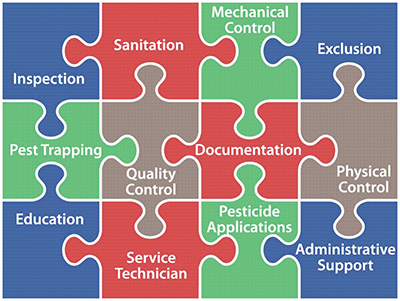 Integrated pest management is the accepted philosophy of the pest control service that we bring to you.
This approach relies primarily on non-chemical means (such as controlling climate, food sources and building entry points by using traps and monitoring devices) to prevent and manage pest infestation.
Chemical services are mainly used in a crisis situation when rapid losses may occur or when pests fail to succumb to more conservative methods.
Integrated pest management strategies encourage ongoing maintenance and sanitation to ensure that pests will not find a hospitable environment at your premises.
Our knowledge can help you.
Activities include building inspection and programme maintenance, climate control, restriction of food and plants, regular cleaning, proper storage and control over incoming collections to avoid infestation of existing collections and routine monitoring for pests.
Pest Solutions will discuss our recommendations with you to make your life easier and pest free.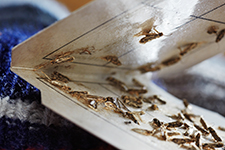 Circumstances can dictate the use of chemicals in the form of rodenticides and insecticides. We only utilise chemicals that demonstrate a high level of efficacy against the target pest. All pesticides used have been approved by the appropriate authorities.